Carrie
Hello! I'm Carrie from
Lovely Etc
. I love to take on new challenges and will attempt to DIY just about anything. My passion is taking something others see as ugly or useless and helping it become something beautiful. I find joy in hunting down vintage treasures, making something meaningful out of old junk, and uncovering beauty in unlikely places. I just love a good challenge and I am so excited to be a part of OMTWI!
Connie
Hello everyone!! My name is Connie and I blog at
Measured by the Heart
. My blog is a blend of all things DIY. I love reading, cooking, home improvements, crafting, decorating, and graphic design. I'm excited to be part of this competition and look forward to getting to know you better!!
Rhonda
Hi OMTWI readers! I'm Rhonda from
home.made
. I'm a full-time working mom striving to bring handmade into the everyday as I transform our house into a home while hoping to maintain our budget. From cooking to sewing to painting to knitting... I believe everything is better when it's made by hand, with love.
Ashley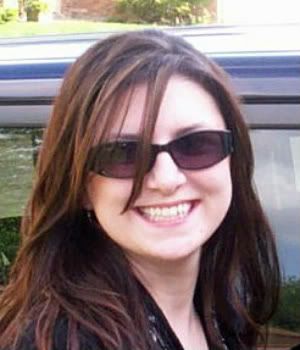 Hi!! I'm Ashley, and I blog over at
Cherished Bliss
. I am wife to the world's best husband, and a mommy to the two most beautiful children... they are truly the best inspiration anyone could ask for! You can generally find me sewing, gluing, or painting pretty much anything. When I shop, I generally think to myself "what would that look like if I spray painted it?". I also run an
etsy shop
, and my 18 month old daughter won't wear ANYTHING you see in there. However, making crochet patterns is a recent obsession (lots to come soon)!! I am THRILLED to be apart of OMTWI and can't wait to see what everyone comes up with : )
Bethany
Hello, It's nice to meet you! My name is Bethany and I share my creative ventures over at the blog A Fish Who Likes Flowers. I live with my boyfriend, our dog Luna, and my glue gun, Debra in the liquid sunshine state known as Oregon. I love a good challenge, and flexing my creative muscles whenever I get a chance. I'm really excited about participating in Season 7 of OMTWI, and looking forward to seeing what creativity will inspire from all the amazing contestants.Good luck to all!
Kacey
My name is Kacey and you can find my little corner of blogland over at
stayathomeartist.com
. I'm a former high school art teacher, now working on my Etsy shop--
Kaceface Sewing & Accessories
--and other creative pursuits from home. I spend my days in my little spare bedroom studio making a big mess of things. It's a fun life. :)
Jenn
Hello! My name is Jenn and I blog at
A Jennuine Life
. I've been crafting and creating as long as I can remember. My Mom taught me how to sew when I was little and we created a whole bedding ensemble for my cabbage patch doll Krissy Lynn. My Dad is a retired home builder and I used to build things at the job sites with scrap wood when I was young. I was one of the only girls in shop and woodworking class in junior high, but I learned how to use all the tools and I can wire a mean lamp! Now that I'm all grown up, I love to sew and knit for my daughters Arden - almost three, and Hadley - two months; as well as an occasional DIY project for our home.
Libby
Hi! I'm Libby from
A Perfectly Crazy Life,
and I'm so psyched to be chosen to participate in
One Month To Win It!
I am a proud Army wife, mother to three daughters and one little boy, and started crafting and blogging to save my SANITY! I like to reuse, repurpose and spray paint is my best friend!
Kristen
Hi! I'm Kristen from
My Covered Bridge
and I'm SO excited (and nervous) to be a contestant in One Month To Win It! I am a happily married stay-at-home mom of four. I started my blog a short time ago to share my home remodeling and decorating projects. I love taking on the challenge of turning my house into my home - on a budget!
And I'd like to wish all of the other contestants Good Luck!
Jessica
Hey there, I'm Jessica and I blog at Sunny Tuesday. I started crafting practically before I started walking and hope to raise my little girl the same way (7 months - gotta start working those fine motor skills!). My usual sidekicks are my sewing machine and my hot glue gun, but sometimes I like to branch out. I do a little a' this, a little a' that, but lately my focus has been on kid stuff. I like to keep it real, so I'll let you know right off the bat I'm really horrible at crocheting and baking. :)
Katie
Hi! First I would like to say "WoW!" I'm so shocked that I was picked to be a contestant on OMTWI. I went over the schedule & I feel that I can swing it, in fact I've already got ideas swimming around my head! So here's my bio:
My name is Katie Franck from
Sweetgirl Expressions
& I'm married to my high school sweetheart. I have four children & many pets that keep my life interesting, to say the least. Our family has been through a lot of changes in the last year, including closing our business. As a result I have found time to rekindle my love of art & crafting that had been neglected for many years. I especially love to take what most people would call "junk" & use it to create something totally new & unique!
Catherine

from Freddy & Petunia
My favorite thing in the whole wide world--? Creating!
Through decorating, designing, building, sewing, painting--and anything else I can put my hands on!
I have a crazy imagination,
which never seems to shut down. And I'm lucky to be one of those incredibly visual people who can
"see the diamond in all that mess!"